OGN Cube One is a tracking device designed specifically for Open Gliding Network. It excels in tiny dimensions, negligible power consumption and long range. It is great for installation both behind the dashboard or placement inside the centroplane or side pocket in the cabin.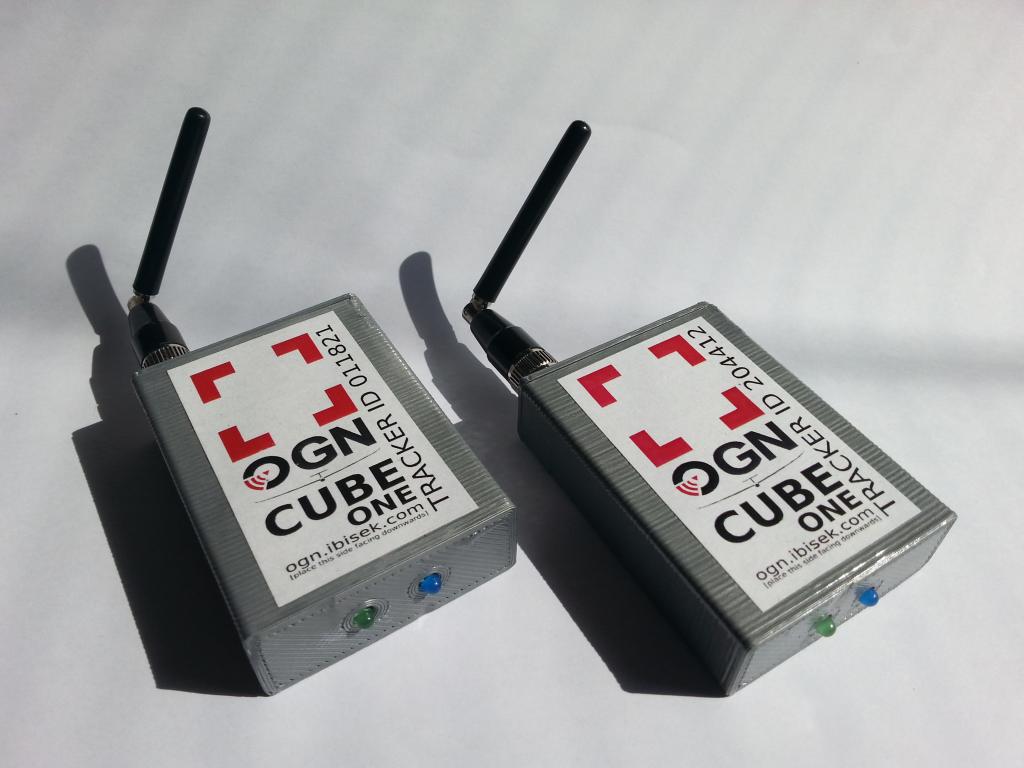 Powering it through USB-A makes it very convenient while migrating among different gliders on competition or club.  It is possible to source its power from an USB battery bank – on which it can continuously transmit approximately 48 hours – or directly from the on-board 12V battery.
It can receive data from other gliders in vicinity and retranslate their location message which helps to extend OGN coverage especially in mountainous areas. By smart filtering of received messages and limiting retranslation to one hop at most it actively limits bandwidth congestion in case of higher surrounding traffic.
ParametERS:
dimensions:

box: 62x45x16mm
antenna: 70mm

weight: 54g
voltage: 4 – 14V
current draw: < 30mA @ 5V, ~100mA (TX)
transmitted power ~ 20mW
communication frequency: 868,4 MHz